Samsung SmartCafé (Hindustan Electronics,Master Canteen)
No 108 E, Station Square, Master Canteen

Kharabela Nagar

Bhubaneswar

-

751001

Near Railway Station
We're here to help you
At Samsung Experience Store, everything is easier.
Come talk to our certified experts and get instant solutions.
Reserve Now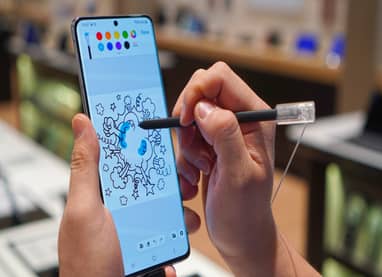 Book A Demo
Get a personalized hands-on demonstration of our latest galaxy devices.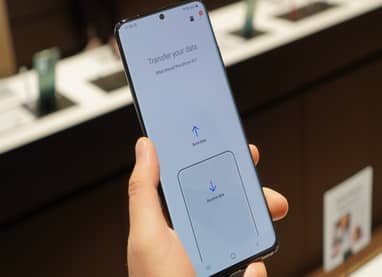 Software Help
Get help on data transfer, software upgrades or any software related issues.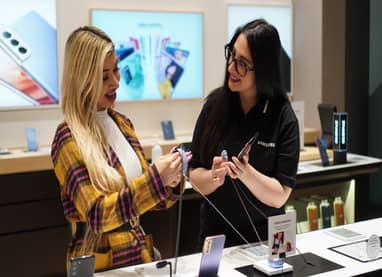 1:1 Consultation
Receive tailored product recommendation and helpful tips from our Galaxy Consultants.
About Samsung SmartCafé (Hindustan Electronics,Master Canteen)
Samsung Experience Store is a playground where you come to play, learn and find solutions. Here you can meet our latest line up and learn how they can make your everyday life more fun and creative. Find out more about what we offer at Samsung Experience Stores and plan your visit today.
Address - No 108 E, Station Square, Master Canteen, Near Railway Station, Kharabela Nagar, Bhubaneswar, Odisha - 751001.
Mon

10:00 AM - 09:00 PM

Tue

10:00 AM - 09:00 PM

Wed

10:00 AM - 09:00 PM

Thu

10:00 AM - 09:00 PM
Fri

10:00 AM - 09:00 PM

Sat

10:00 AM - 09:00 PM

Sun

10:00 AM - 09:00 PM
View SmartCafés by State/City
Get Direction To Samsung SmartCafé
Cash

Cheque

Debit Card

Master Card

Online Payment

Visa
Nearby Samsung SmartCafé
Samsung SmartCafé (Omm Enterprises)

Plot No 625/A
Janpath
Saheed Nagar
Bhubaneswar, Odisha - 751007

Opens at 10:00 AM

Samsung SmartCafé (Laxmi Mobiles & Services)

Plot No 271
Rupali Street, E Block
Saheed Nagar
Bhubaneswar, Odisha - 751007

Opens at 10:00 AM

Samsung SmartCafé (Subhralin Enterprises)

LGF, DN Regalia Mall
Patrapada
Khorda, Odisha - 754019

Opens at 10:00 AM